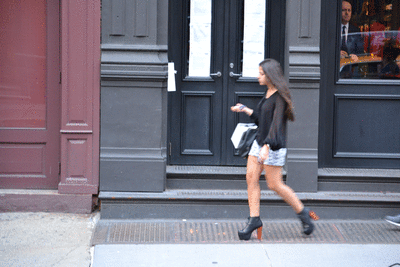 vs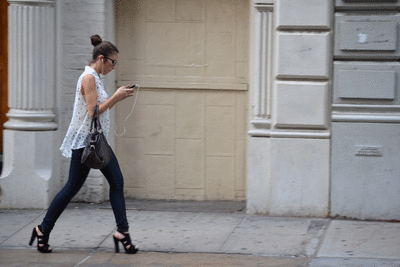 Ladies in motion. Are we done with the Jeffrey Campbell Litas? Probably the worst best selling shoe, but now that everyone in the world has a pair, can we call it quits and move onto something new? For all those complainers who say you can't walk around the city in heels, case and point right here.
-He
What are we looking at?
Girls 1:
Jeffrey Campbell Litas, pajama shorts, sheer black shirt, two big bags.
Girls 2:
Strappy Heel, tight jeans, big bag, sheer white tank top shirt. sunglasses and an ipod.
Time for the ArmHE to Vote:
Vote I Agree: Girls 1
Vote I Disagree: Girls 2